Eco-Friendly Flooring
At Fox Floors in Staten Island, NY, we understand the importance of providing our customers with eco-friendly flooring. Choosing eco-friendly flooring over other floors is crucial to reducing our impact on the environment. One small change can lead to future success when we think about the legacy we are leaving behind on the Earth. We carry a variety of flooring options that will promote a clean and healthy home while staying trendy and contributing to the overall design.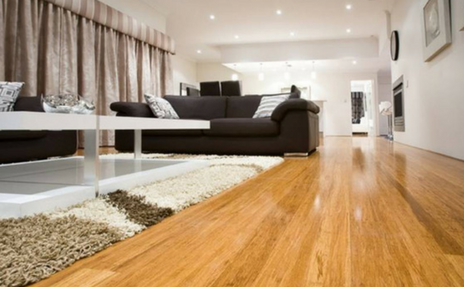 There are a variety of wood flooring options that can be used to make sustainable living possible. Hardwood is eco-friendly because it is hypoallergenic, which means it will not trap dust, dirt, or other particles. The surface will remain clean and healthy with only routine sweeping. Bamboo and cork flooring are also hypoallergenic, but they are even friendlier to the environment given their unique constructions. Cork flooring is made only from the bark of the cork oak tree, so the actual tree remains unharmed and will continue to grow. Bamboo flooring is made from natural bamboo, which continues to grow quickly even after harvesting. As a result, both cork and bamboo flooring have limited effects on the environment.
Do we offer eco-friendly carpet options? Yes! Carpets made from natural fibers are eco-friendly because they do not include harmful chemicals. This promotes cleaner and healthier air throughout the home. Also, many carpets have special backings that do not require toxic adhesives. This, too, leads to cleaner air.


To learn more about our eco-friendly flooring options, be sure to visit our showroom today. Our flooring experts will help you choose the best floor, and they will make sure your new floor meets your eco-friendly requirements. Make sure you ask about linoleum flooring, a natural substitute for many vinyl flooring options!