Exclusive Laminate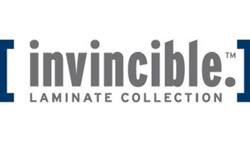 Fox Floors, as part of the Carpet One cooperative, has access to exclusive flooring brands that perform exceptionally well in residential settings. One of these exclusives brands is Invincible Laminate. Invincible Laminate has a variety of special features that allow it to match the toughness of any other laminate flooring option on the market.
CLEAN-N-GO Surface
Invincible Laminate has a unique surface, called CLEAN-N-GO, that needs little maintenance. Dust, dirt, and other particles will never stick to the surface, so the floor is considered allergen-free. As a result, the CLEAN-N-GO surface contributes to clean air and a healthier environment.
Invincible Intensity SurfaceShield
The special SurfaceShield is the most durable finish available for laminate floors. It protects the floor's surface by offering superior scratch and dent resistance, so external pressures such as heavy foot traffic will not be an issue. Compared to hardwood (and other laminate brands for that matter), Invincible Laminate is better-suited for homes with children and pets.
SuperBase Construction
The SuperBase construction is the thickest and most effective base layer available in laminate floors. It adds stability to the floor and forms a firm foundation. This extra stability keeps the floor from collapsing over time.
SnapSeal
For an easy and long-lasting installation, Invincible Laminate offers the SnapSeal locking system. With this system, the laminate planks perfectly "snap" together without leaving any openings in the surface. Dust, dirt, and moisture will never seep underneath the floor, sold mold and mildew will not be an issue.
Visit our Staten Island, NY store to learn more about Invincible Laminate!