Mohawk Carpet Options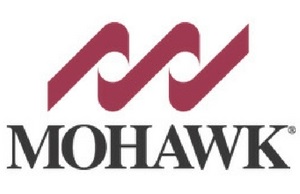 Fox Floors carries Mohawk carpet in our Staten Island, NY showroom. Mohawk offers a variety of residential and commercial carpet options that all include innovative and high-quality technologies. When it comes to carpet, not many do it better than Mohawk.
Residential Carpet
Mohawk has a residential carpet style that can pretty much accommodate any function or design need you have in mind. How is Mohawk so versatile? It utilizes a number of innovative technologies that all seem to have you and your home in mind. Mohawk's SmartStrand technology, for example, protects the carpet from everything life has to offer. Stains from pets and children are no match for SmartSmart, so the carpet always looks as good as new. Mohawk also offers its SmartCushion to ensure long-lasting softness and comfort. Also, the special cushion has a moisture guard to defend against spills, and it also has a memory foam construction to handle foot traffic. SmartStrand and SmartCushion are only two of Mohawk's unique technologies, so be sure to visit us to learn even more!
Commercial Carpet
For commercial settings such as offices, there's Mohawk commercial carpet. Mohawk's commercial options are strong and durable, so they are more than capable of standing up to the heavy foot traffic you tend to see in these settings. Also, the commercial carpets are stain resistant and easy to clean, so they remain low maintenance.